Apartment in a tenement house
Complex design with investor supervision
The apartment, in a 1924 building, impresses at first sight with its creaky floors, wooden double doors and original Warsaw corset-shaped tiles.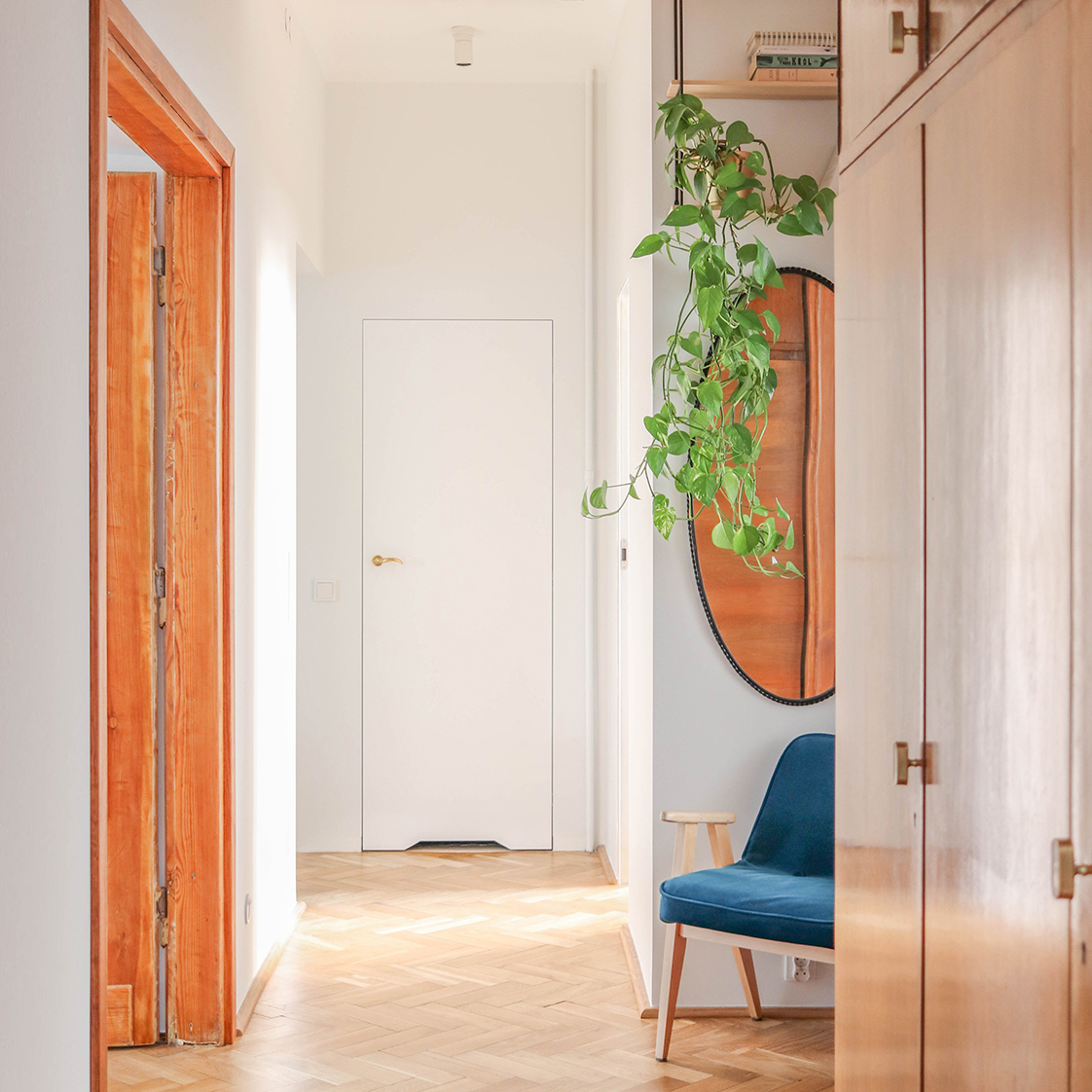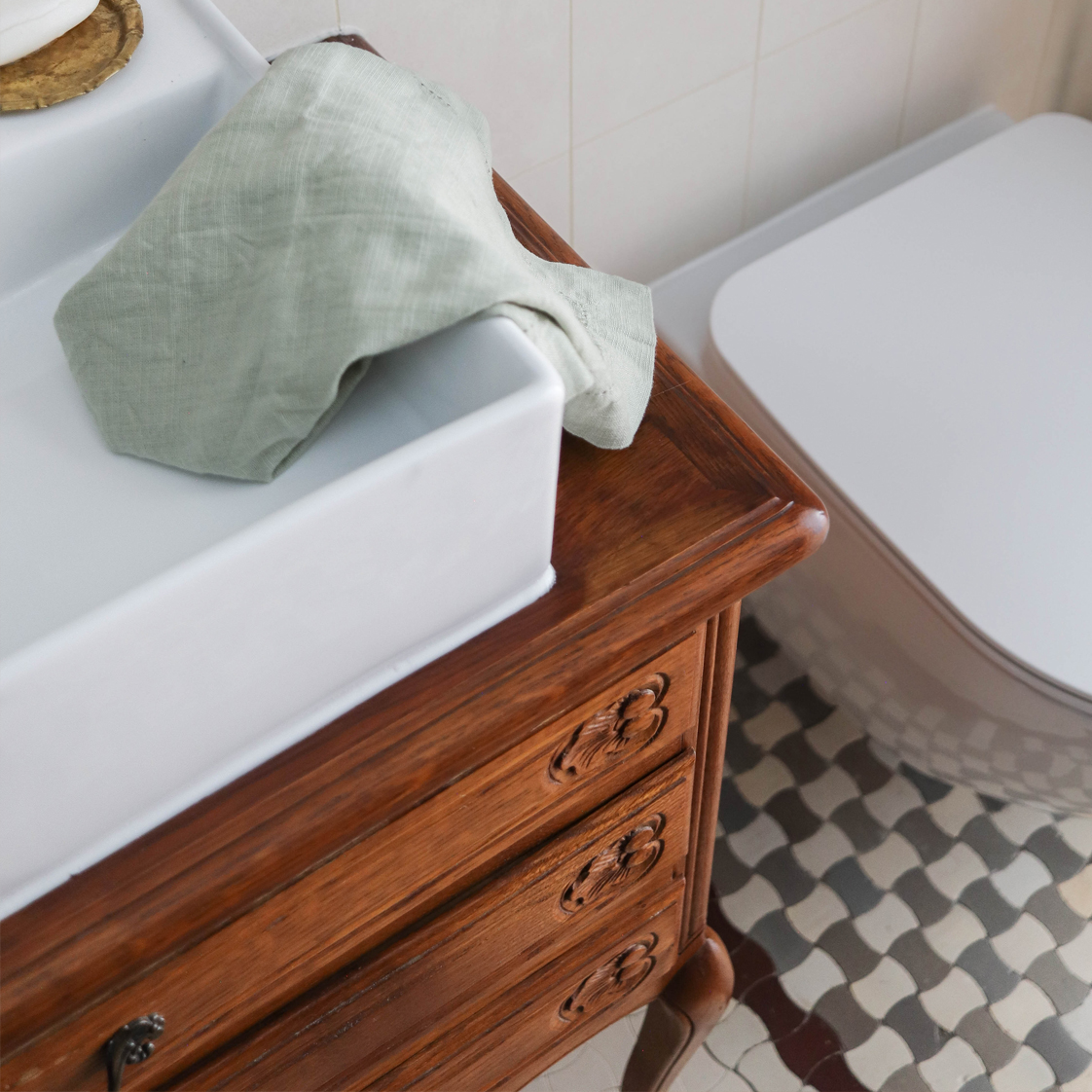 Vintage furniture, family heirlooms of the clients, found its place here. The veneered closet in the hallway is an heirloom from her grandmother, which has gained in functionality thanks to the new interior. The cabinet under the sink is an antique purchase from a flea market.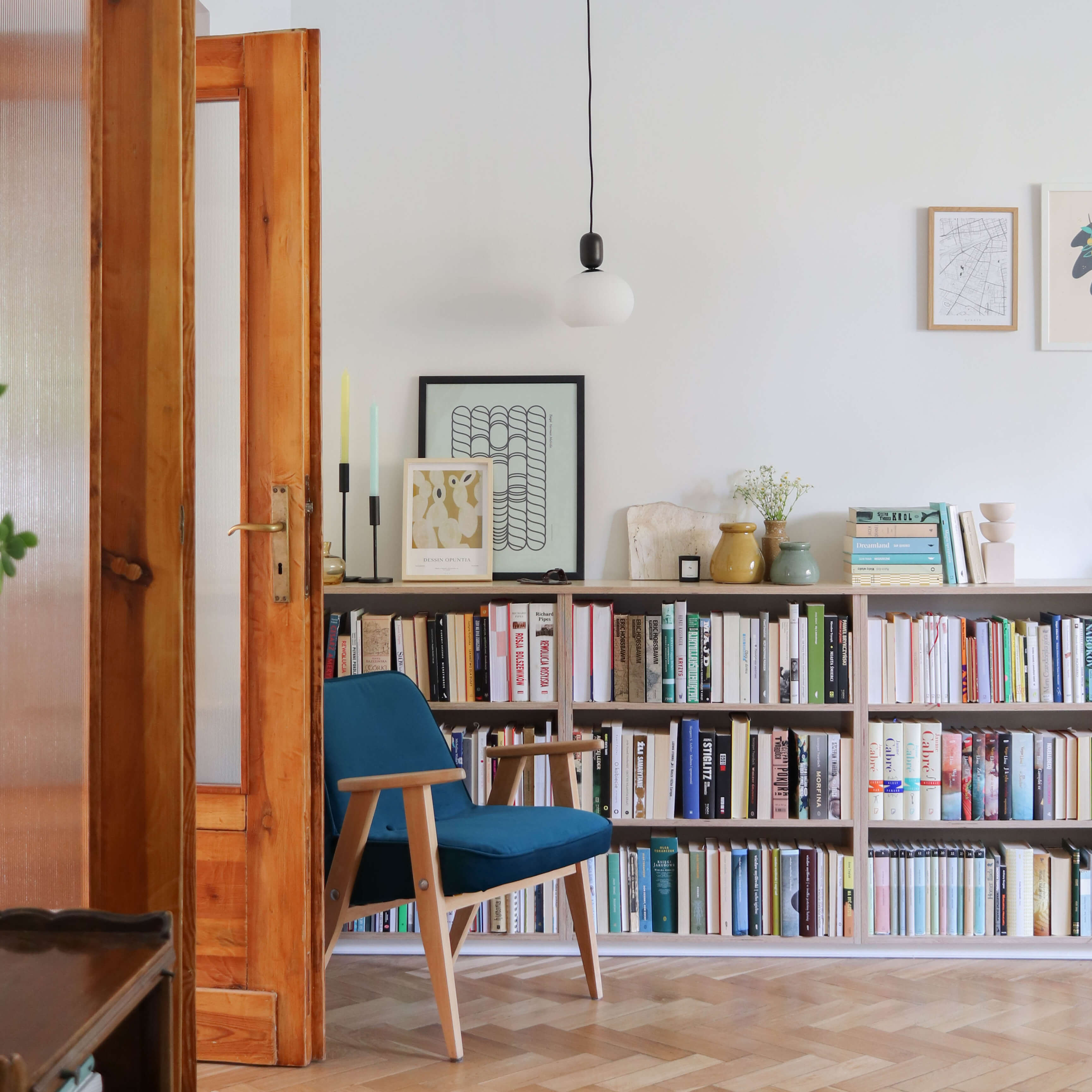 One of the design challenges was to maintain a balance between old and new.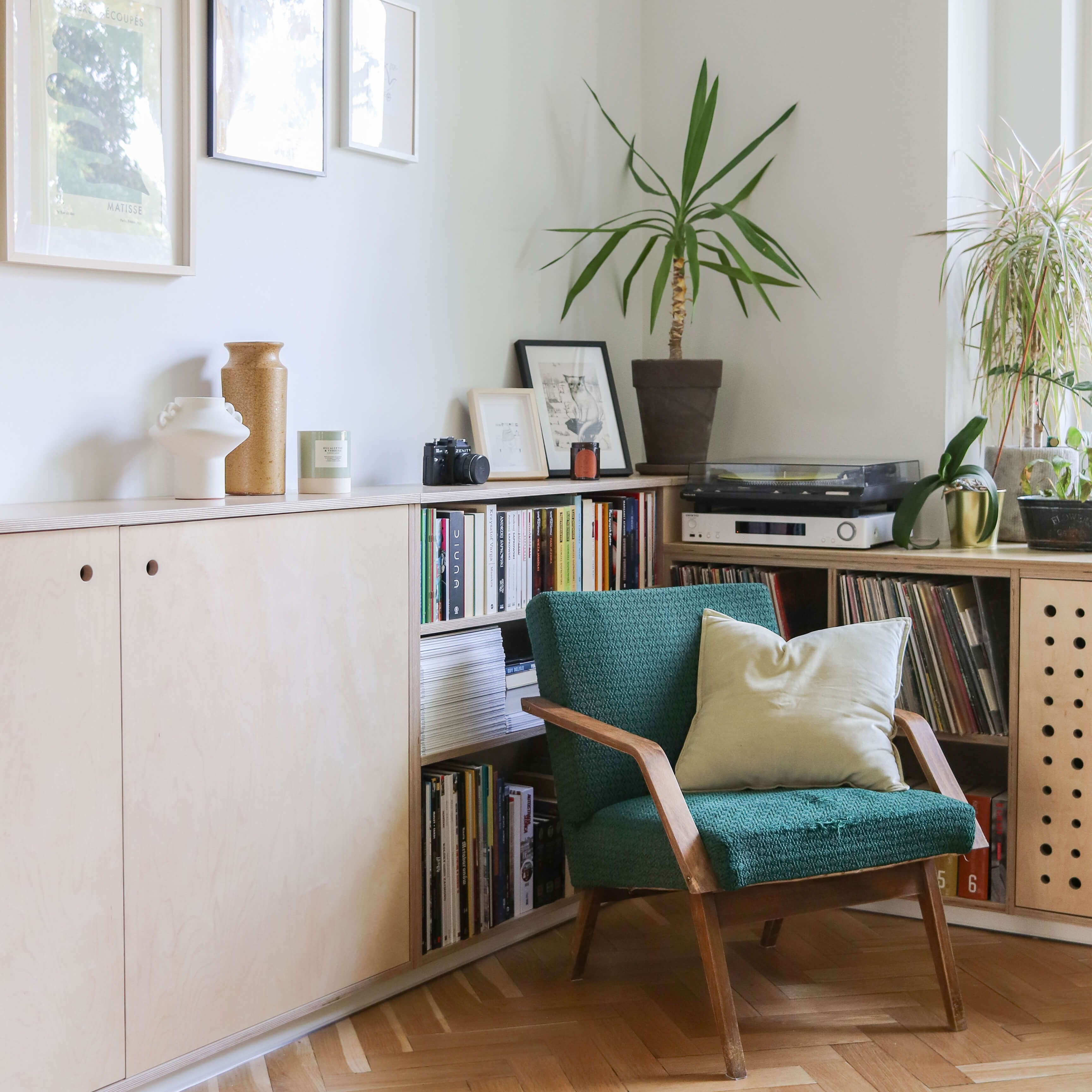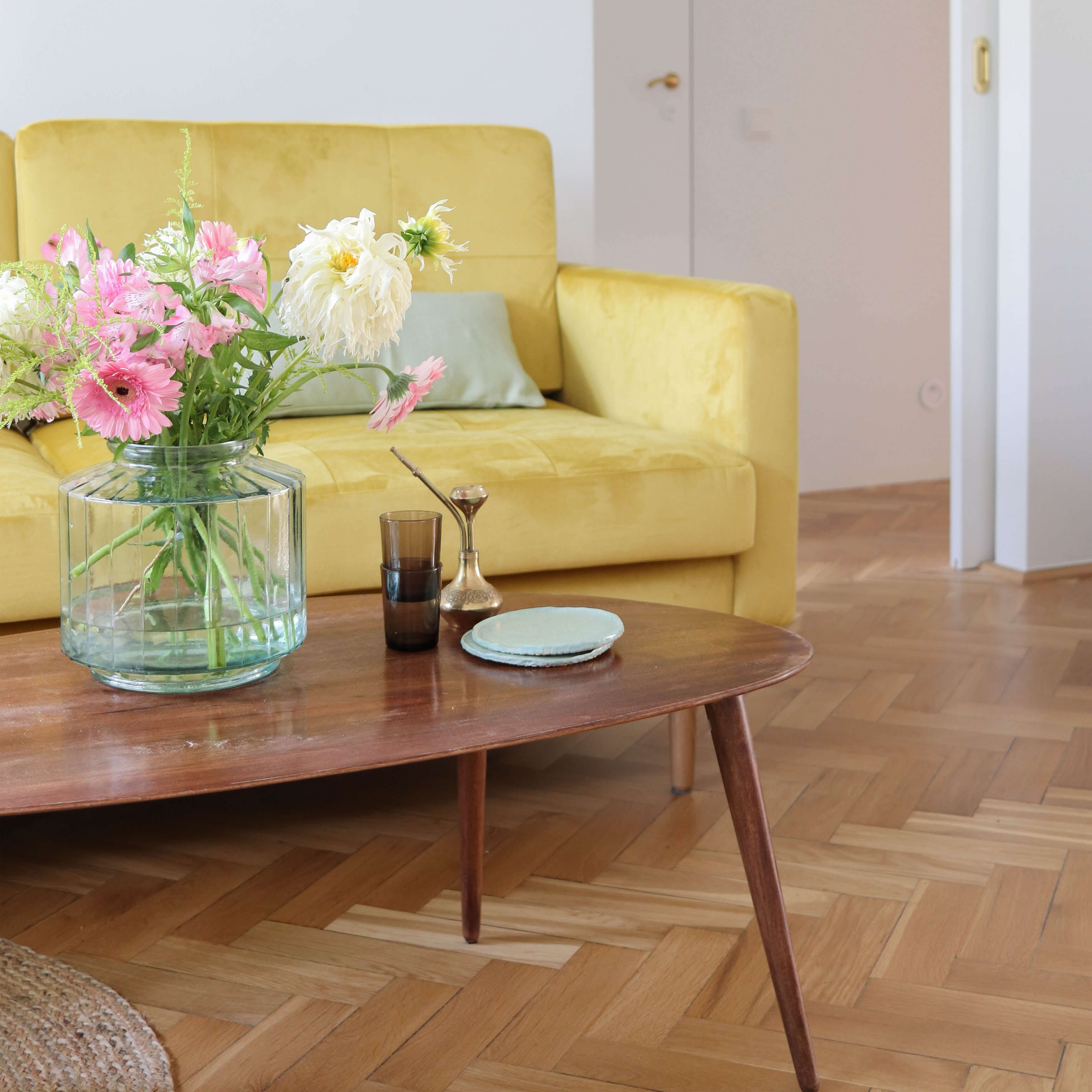 A big part of the design is the custom built-ins, made mainly of light-colored plywood, for contrast with the old wooden furniture.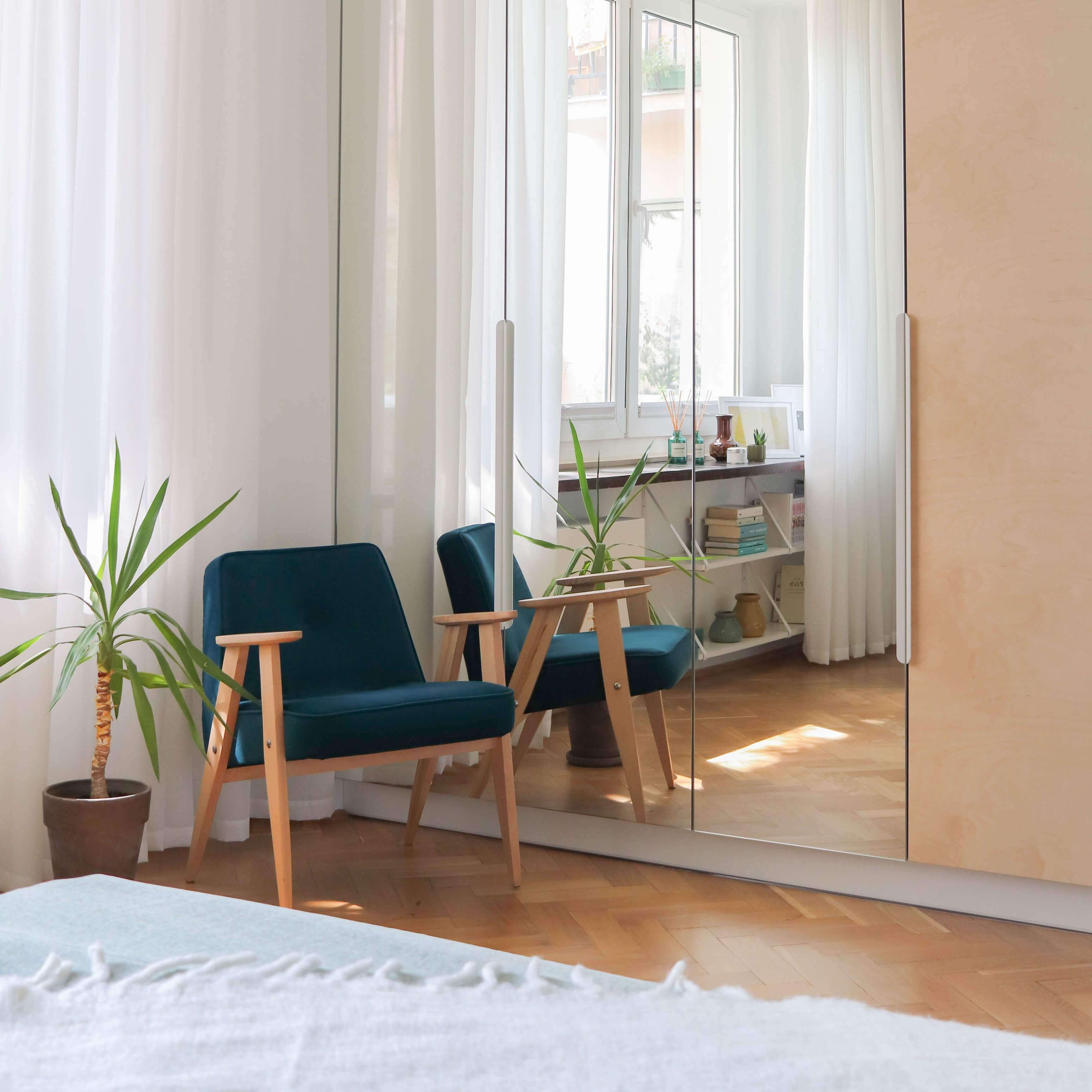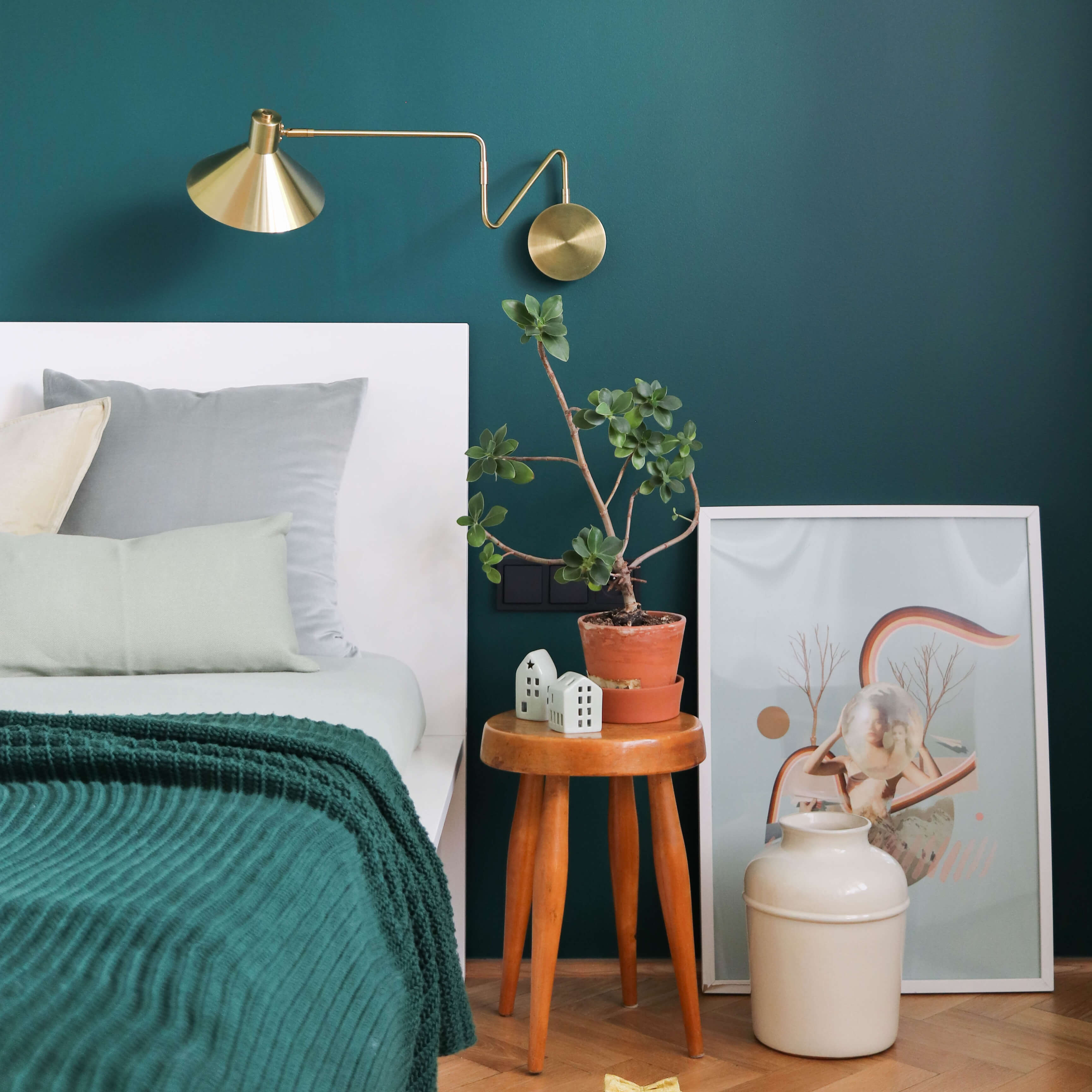 Among the author's details was a compromise solution combining a bathtub and shower, something the clients were keen on. The shower is separated by a low wall in place of the usual step-free entrance. Appropriate waterproofing, a proprietary overflow design and a 3D printed stopper give the shower the functionality of a bathtub.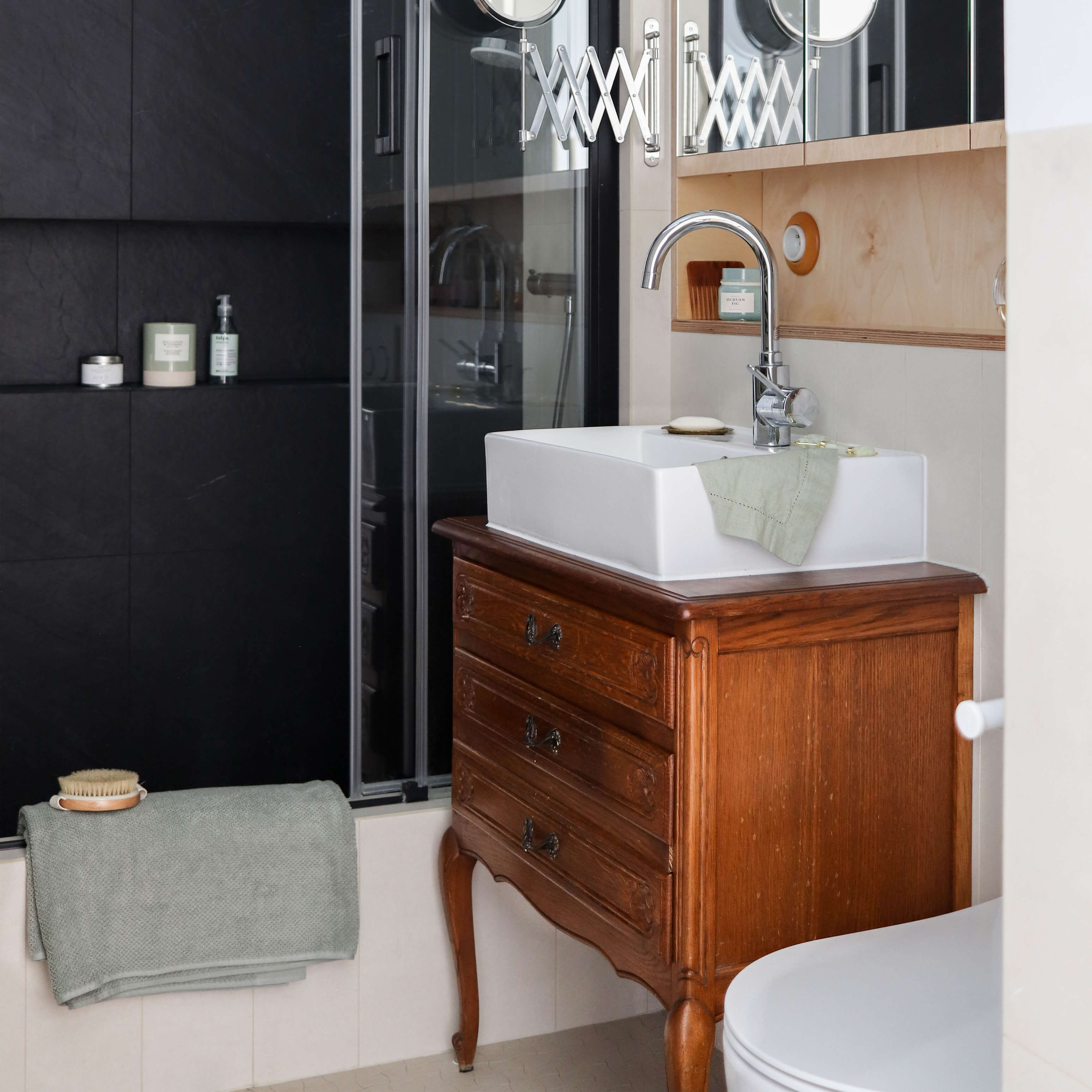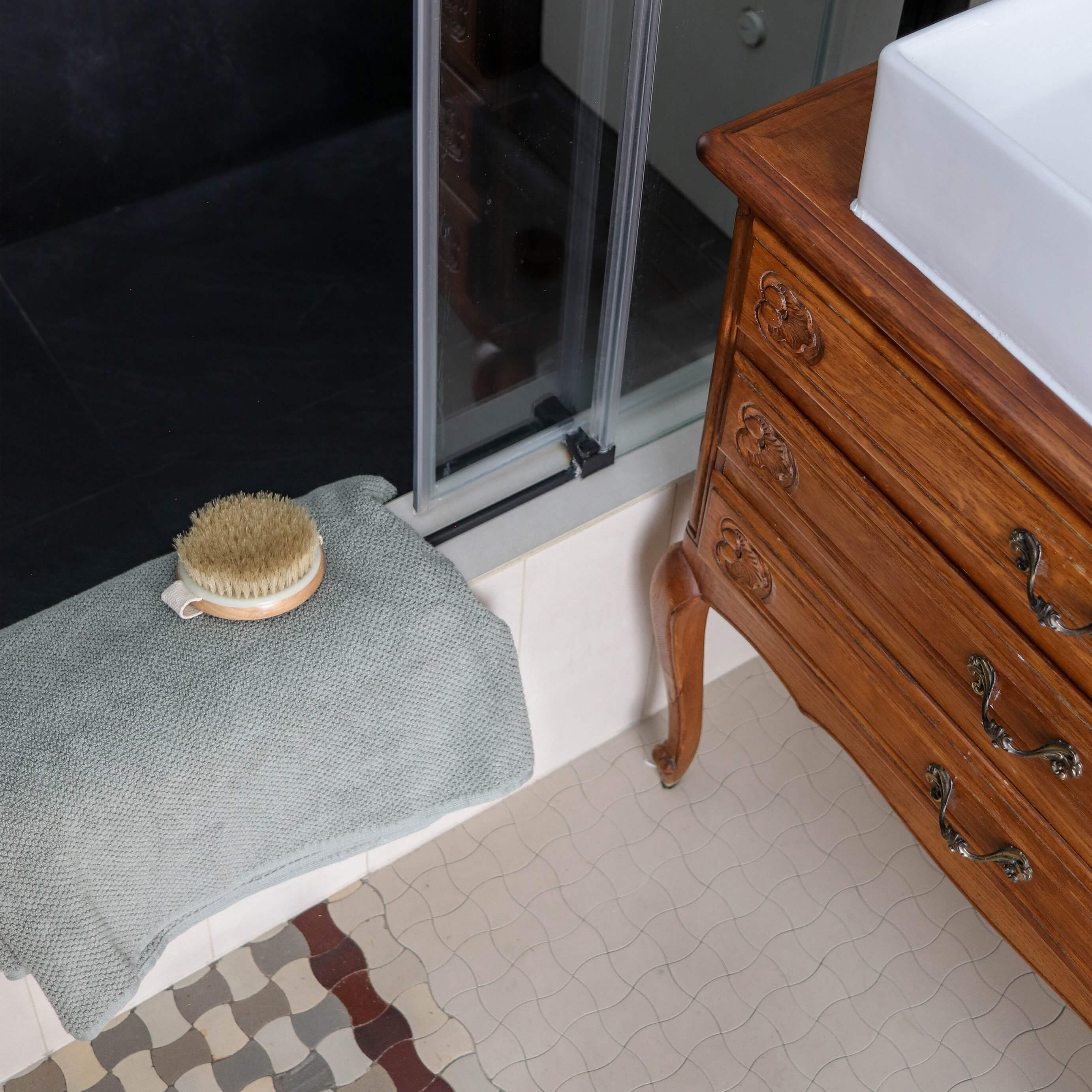 The color palette besides various shades of wood consists of mustard and mint with accents of black and gold.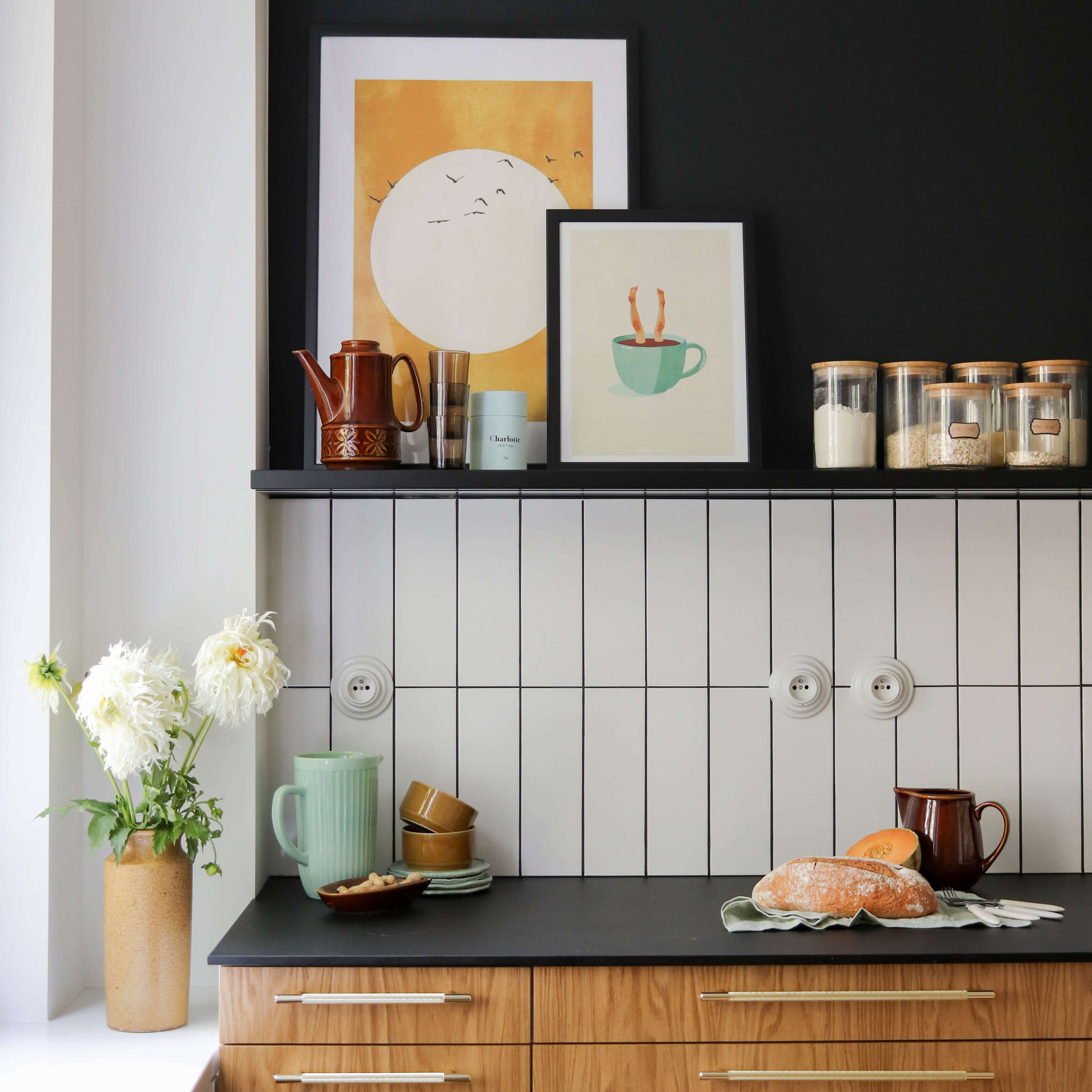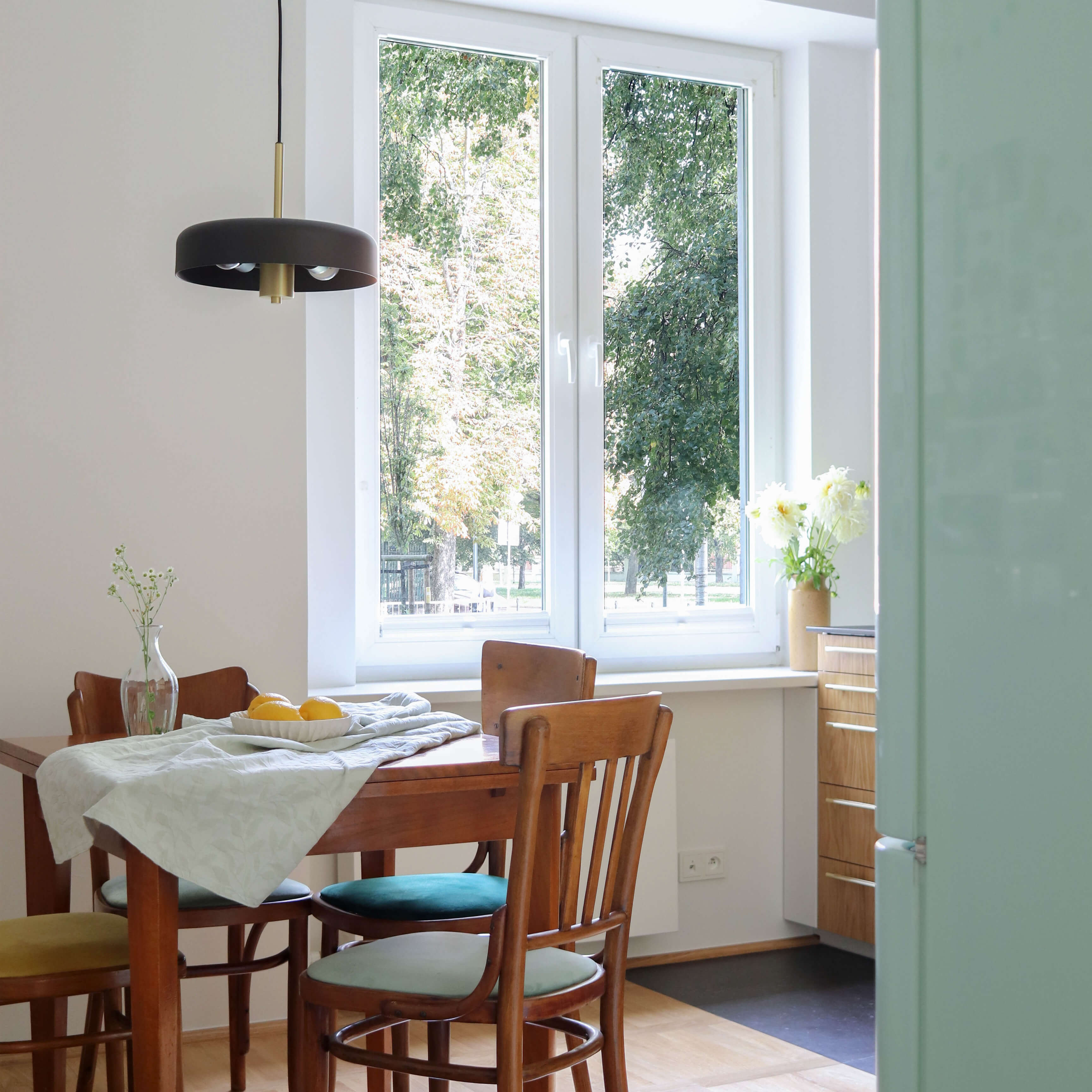 The apartment was designed in bright colors, against which the original details of wood, steel and brass look great.